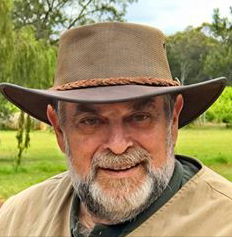 Steven Frankel, Ed D owns Cruises & Cameras, LLC, (www.CruisesAndCameras.com) in Playa del Rey, CA. His passion is helping people create dream cruises on luxurious small ships at great prices. He is a Signature Travel Expert and has earned certifications for 15 different cruise lines and destinations. He is a Signature Select Destination Expert for Australia. He is also a writer and photographer. His latest books are How to Plan Your Next & Best Cruise (Amazon, 2019) and Choosing Great Cameras for Cruises & Tours (Amazon, 2018).

Steve has just been appointed as a Trip Designer with Trip Advisor's new RECO consulting site (www.HelloReco.com) where his specialties are small ship cruising, Japan, Asia, Alaska, Australia, Europe and the Med. Steve has spent about 250,000 miles at sea. He's cruised on most of the Seabourn, Silversea, Crystal, Regent, Oceania, Azamara, and Windstar ships; and on a variety of other cruise lines as well. His favorite pursuits are cruising, travel photography, writing, and adventurous dining.

Steve (aka Dr. Steve) is also one of the first Travel Advisors to have successfully completed the Certificate Program, Epidemiology in Public Health Practice, that is taught by the Bloomberg School of Public Health at Johns Hopkins University. Steve views this as invaluable training to assist both his clients and members of the travel industry in dealing with the realities of Covid-19. Steve's email address is steve@cruisesandcameras.com. Cruises & Cameras, LLC has been in business for 15 years.